Benefits of Having an Apartment with Loft Floor Plans
Have you ever considered living in an apartment with a unique layout? Something you can't always find in most communities? If that interests you, we'd love to show you our apartments with loft floor plans; these unique layouts open up your living experience to an array of different benefits.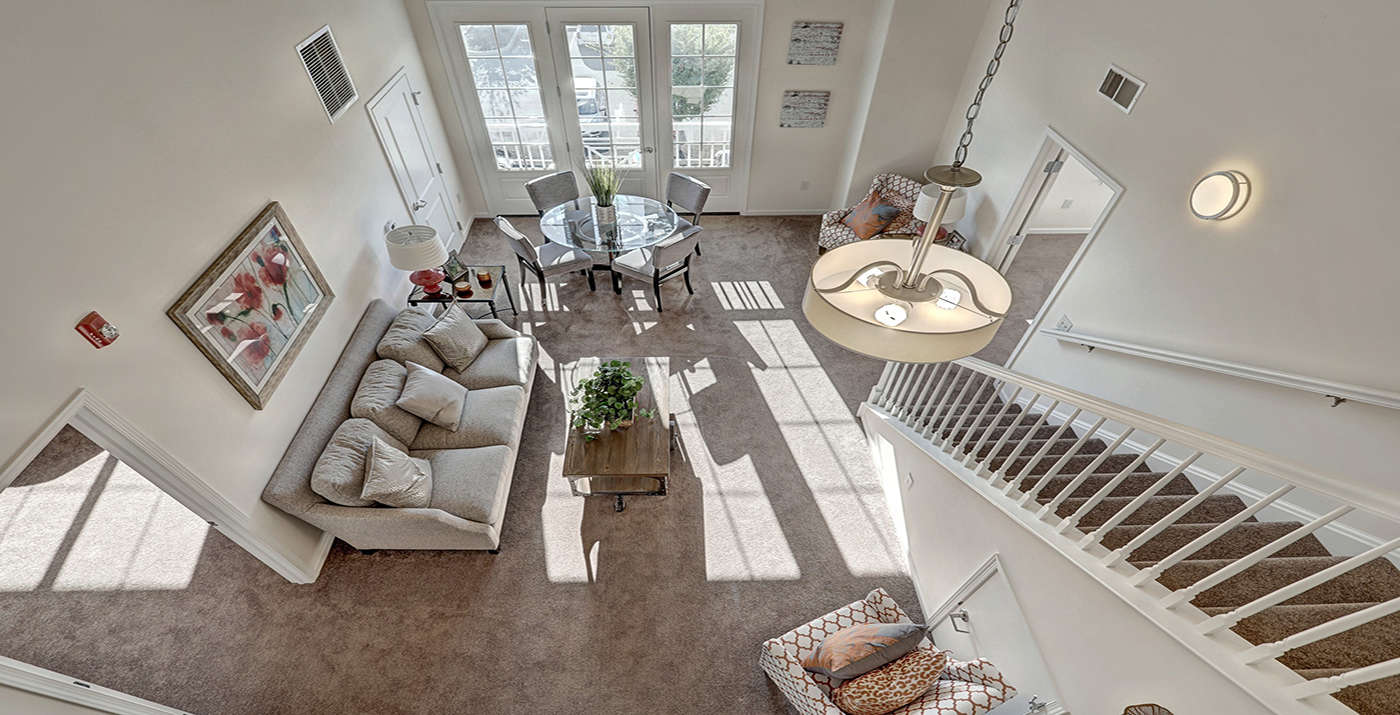 4 Reasons to Choose An Apartment with a Loft Floor Plan
It has a bigger, more open vibe.
With higher-than-usual ceilings, no matter the square footage of your apartment, it's going to feel twice as big. This isn't something you typically find in an apartment building and can open up your home to an array of decorating options.
There's wall space galore.
One thing that certainly isn't lacking in a loft-style apartment is wall space. You don't have to worry about scaling down when it comes to wall art because the expansive wall space is enough to accommodate even the biggest of paintings. View photos of The Lofts at Worthington apartments in Lancaster, PA and be inspired.
You can enjoy more natural light.
With so much more open space, there's a whole lot more room for natural light to flood in. And there's nothing quite light an apartment that's just saturated with natural light.
You can get creative with your loft space.
Many times, when you have a loft space, it's reserved for a bedroom. The beauty of our lofts is that there is a separate bedroom already on the main floor, meaning how you use your loft is entirely up to you. If you work from home, you can transform it into an office space, removed from all the distractions to be found in the main living area, helping you to stay focused. Or maybe you prefer something that lets you stay active without ever having to leave your home. The loft space is the perfect size for housing your workout equipment so you can keep up with your fitness without an audience. Still yet, you could even transform the loft space into a dedicated entertainment room; stockpile it with all sorts of games and invite some friends over for an evening of fun.
As you can see, there are plenty of benefits to living in an apartment with a loft floor plan. Call (717) 604-4141 or contact a leasing specialist online. Schedule a tour at The Lofts at Worthington and take a look at one for yourself!
We would love to hear from you
Please call us on (717) 604-4141 or submit one of our contact forms.
Our leasing staff will be in touch with you shortly!